Video: Rapid Solutions in a Public Health Crisis
Supporting Kaiser to bring a massive Covid-19 testing facility online in record time.
Rapid Solutions in a Public Health Crisis
Facing an emerging coronavirus pandemic, the speed of production and delivery of purpose-built lab work settings had never been more urgent.
Kaiser brought in Pivot and Herman Miller to make it happen.
It was a Sunday in early March...
and Loretta's client texted her:
"We need 25 lab tables – immediately."
Rapid Response
Springing into action in response to a rapidly unfolding public health crisis, Kaiser fast-tracked the planning and building of a large-scale Covid-19 testing facility in Berkeley, CA. The lab would process 70,000 tests per week and make a critical contribution to pandemic response efforts for California.

That call to Loretta brought the Pivot and Herman Miller teams into the loop right away. The local team jumped in and did everything they needed to make this happen, from coordinating design, order processing, shipping, and installation logistics, to working with Herman Miller factory leaders in Michigan to fast-track production during a statewide shutdown.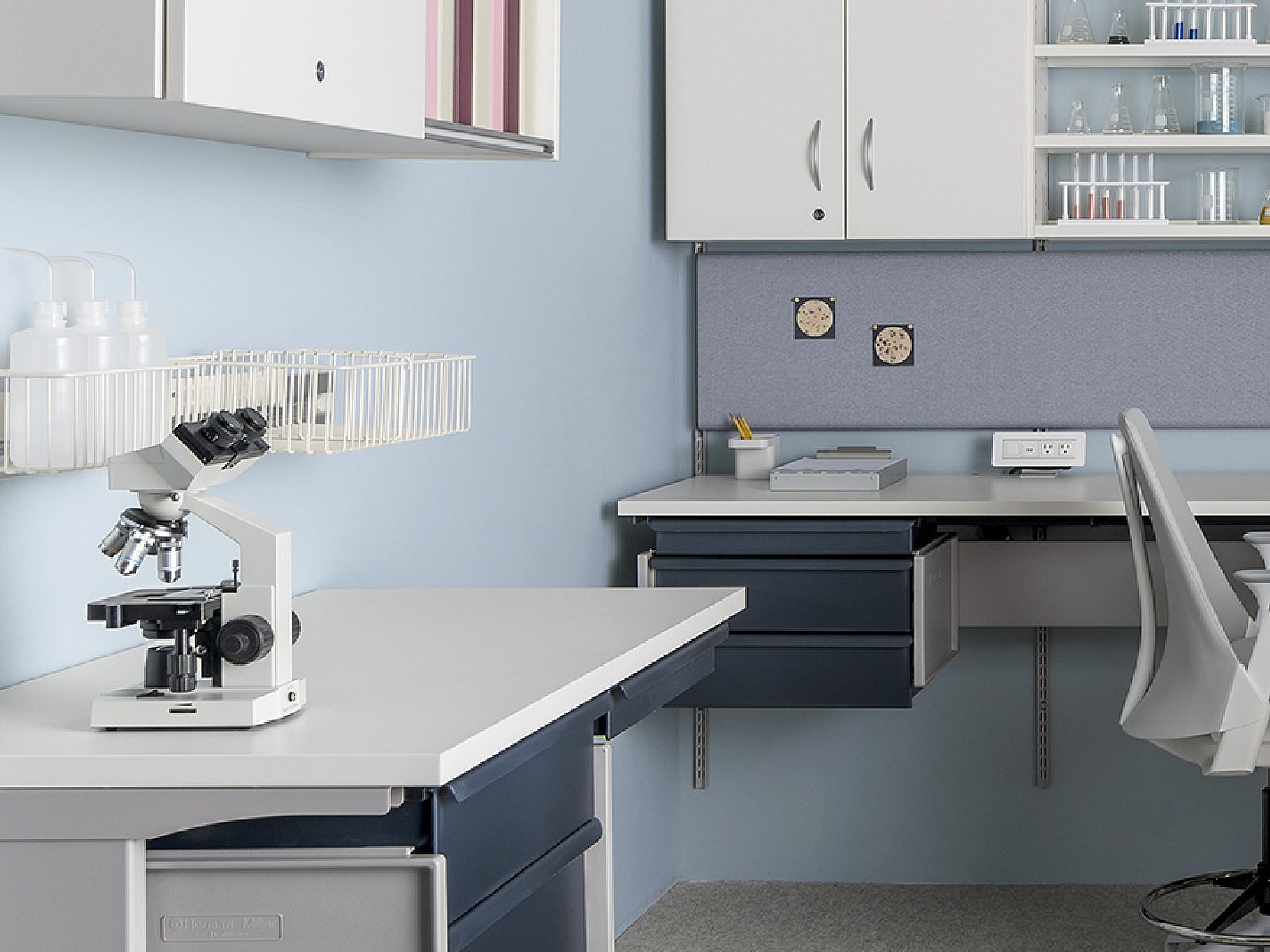 Everyone on board
Herman Miller was granted approval from the Governor of Michigan to resume manufacturing for this essential project, and their factory workers jumped at the chance to come back to work voluntarily, to be a part of this critical effort.
Working closely with Kaiser's project team and Herman Miller's local Healthcare team leader Dan Wickering, dedicated Pivot team members Loretta Adema, Heidi Ferguson, Caleen Oshio, Bhawana Rajbhandary, and Monica Mack were on top of the project at every step, ensuring total precision.
Through careful teamwork and quick, creative problem-solving for every contingency, the dedicated team made this project a reality in record time.

Essential Work
At Pivot we're humbled and honored to support the critical work of our amazing clients pioneering in the fields of healthcare and life sciences. Learn more about our dedicated team of Healthcare experts and the wide range of solutions we provide to exceptional clients.