Exploring Trends & Traditions in Copenhagen
Insights
Exploring Trends & Traditions in Copenhagen
Tour Copenhagen's Trends & Traditions show with Pivot Design Director, Brian Piller.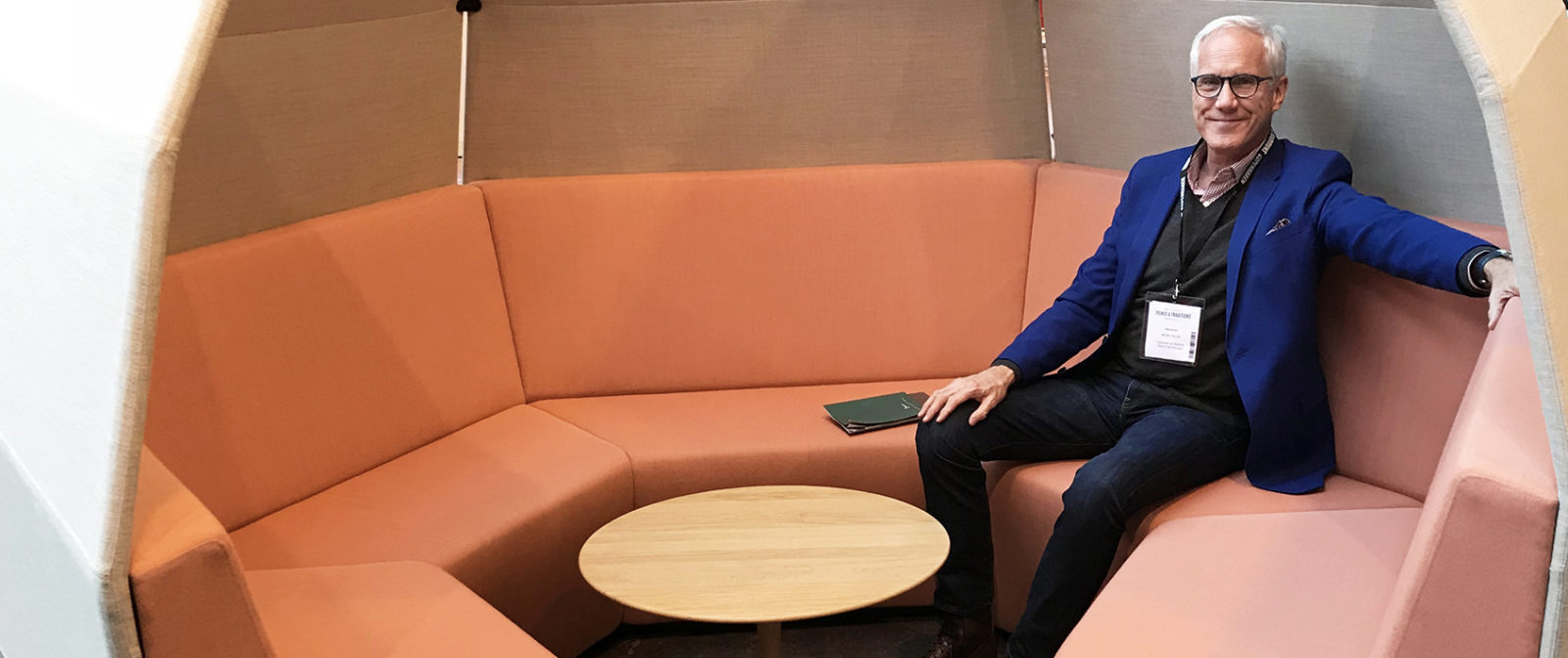 Today we're taking a tour of the 3rd annual Trends & Traditions furniture show in Copenhagen with our Design Director, Brian Piller. Trends & Traditions was created to celebrate Denmark's well-respected Scandinavian design community. In three short years, this exhibition grew from 300 attendees and 50 vendors to 5,000 attendees and 150 different vendors.
The show takes place in a historic rail station complete with trains that have been restored for display. It's like traveling back in time, and a perfect way to illustrate the theme of celebrating old and new together. Rows of furniture displays filled the venue in an organized and uniform way -- Each vendor has an equal-sized space to showcase their products, allowing everyone to be held at the same high standard. Brian describes the show, "Like a farmers' market, very egalitarian --  it was like a presentation from a unified design community."
The furniture pieces truly exemplified the characteristics of Scandinavian design - minimalist, simple, and with detailed craftsmanship. Attending Trends & Traditions was an exciting opportunity for Pivot to view design from a different lens, and be fully immersed in a rich culture.
Click on the banner above to view our full gallery of photos from Trends & Traditions!